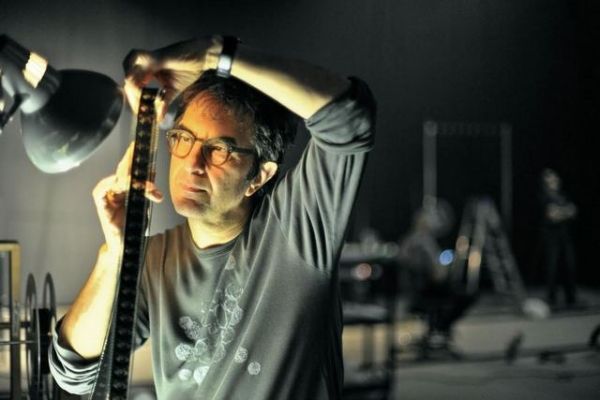 «
Film is the origin and the basis of the entire art form. It's at the core of what cinema is, not only the material that it was shot on, but also the way it is projected. I'm not convinced that there's any better way to preserve an art form than by having a medium where you can see the individual images.
»
Atom Egoyan, o realizador de
EXOTICA
e
O FUTURO RADIOSO
, confessa-nos as motivações que baseiam a sua instalação, composta por mais de 600 metros de película em movimento, presentemente em exposição na
MacKenzie Art Gallery
.
[Fonte: tiff.net]